Tsawwassen


Panorama.

Description:
Prototypical "street" style skatpark. Built in a triangle pattern, no tranny, all wedges, ledges and rails. One nice thing is that they made all of the ledges and rails different sizes. There are ledges and a flat rail from peg height all the way up to stem height hubbas and a big rail. Also has a very smooth surface.

Directions:
Take the road to Tsawwassen. Look for signs that lead you to the Tsawwassen ferry terminal. When you get to Tsawwassen there is a main turn off towards a church. Take that road and look for the community centre to your left.

If you want to take the bus just grab the 601 South Delta from along Granville St. or Downtown. You can either hop off at the Ladner Loop to ride the Ladner park or stay on the bus to continue on into Tsawwassen.

Comments? Click Here


The Tsawwassen Skatepark sign.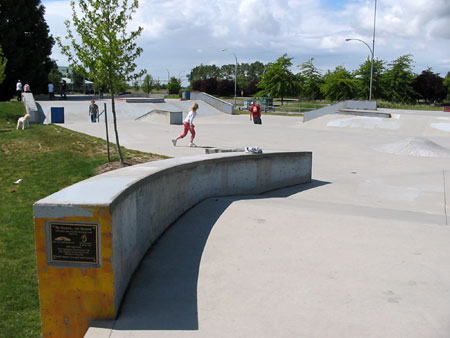 The back of the sign is a curved ledge.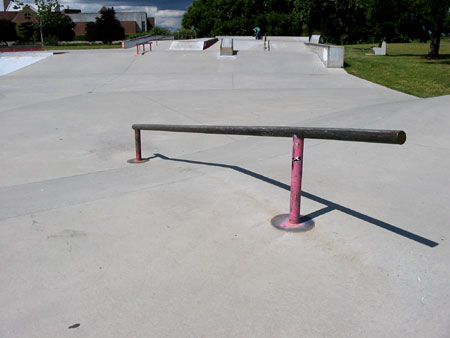 Ultra low rail.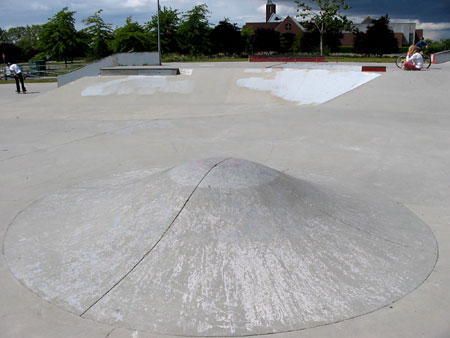 Small bump.

Mellow funbox with a low flat ledge on one side...


... And a short square rail and peaked ledge on the other side.
Green, tire height round rail and left side hubba.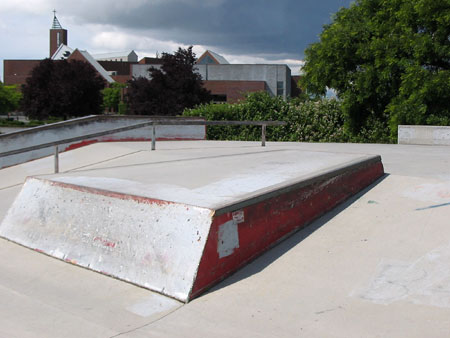 Wedge chunk.
Low square rail and right side hubba.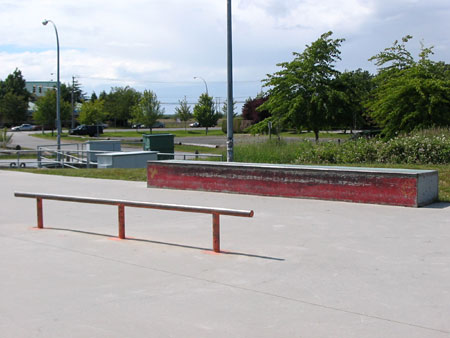 Really fun, small, flat ledge and the orange flatbar.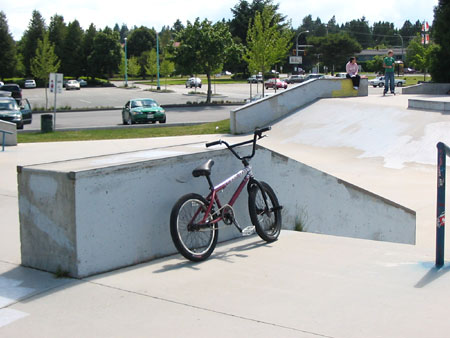 High hubba.
Slighly under bar rail and another ledge.
Sweet, 5 stair, blue rail with ledges on either side.