Ladner



This little chunk is lying in the middle of the park.

Description:
Really Mellow!!! but its a killer begginer park. The "spine" is only 3 feet tall and has a 2 foot deck and maybe if i rode it every day i'd get sick of it but i always have a good time when i go. The ledges are all really low, nothing is very challenging but the bent spine thing in the middle is fun to transfer across or try manual lines on. There is also a good street jib feature in the corner of the park with some stairs and a rail. This is a park where you won't kill yourself, you'll just have a good time, and the way it's laid out you can ride for a long time without using much energy. The local bmxers don't come out of the woodwork until after dark but the park is lit up at night so you can keep riding until the last bus leaves.

Address/Directions:
Beside the Ladner Rec-center/Hockey rink. Grab the 601 South Delta bus from Downtown or Granville St. Get off the bus and you can see it from the bus loop.

Comments? Click Here



Speed bump.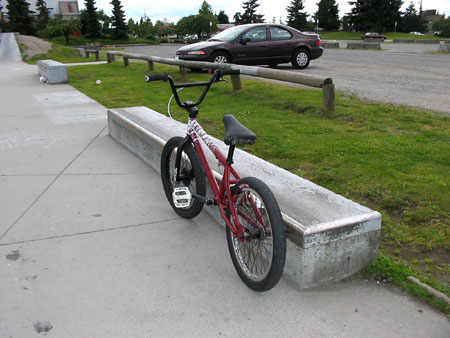 Small ledge.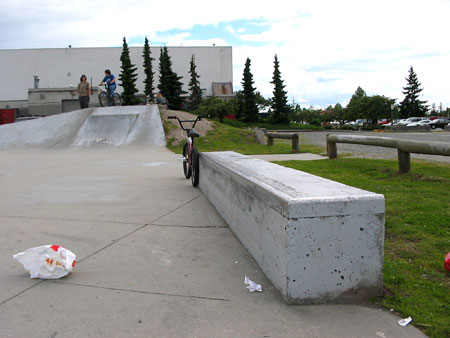 Medium ledge.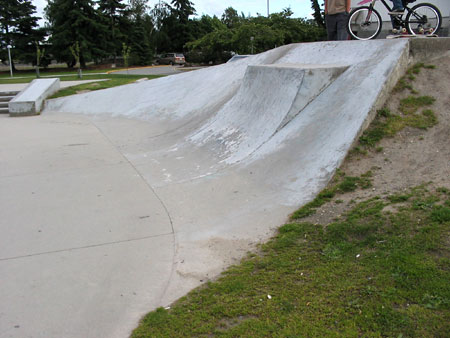 This bank has a steep little quarter sticking out of it.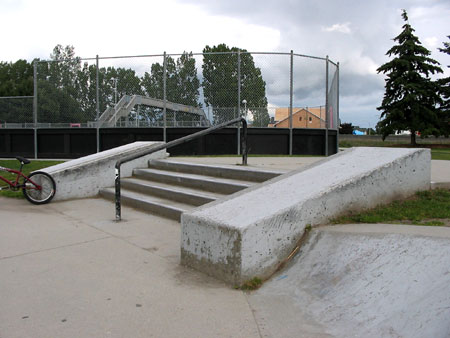 Two low ledges and a rail going down a 4-stair. STREET!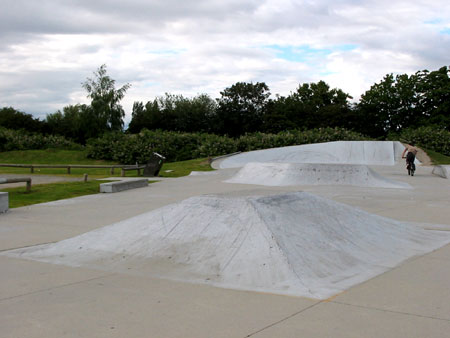 Super short pyramid.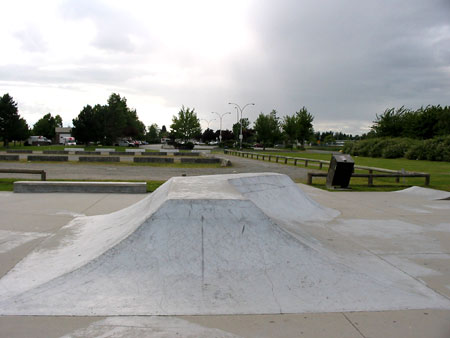 This is the spine/ banana/ hockey stick thing. It's pretty fun.



This is the other end of the hockey stick. It's sort of a rounded nub on this end.



Little climax/ funbox thing, just like at Richmond but way smaller.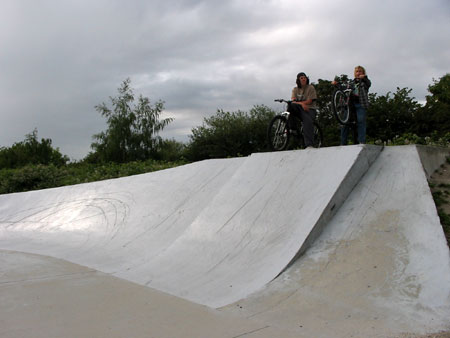 There's a large bank at one end with another bank sticking out of it.



A fat flatbar and a manual pad round out the rest of the park.


All the skater kids like to hang out on the street jibs.